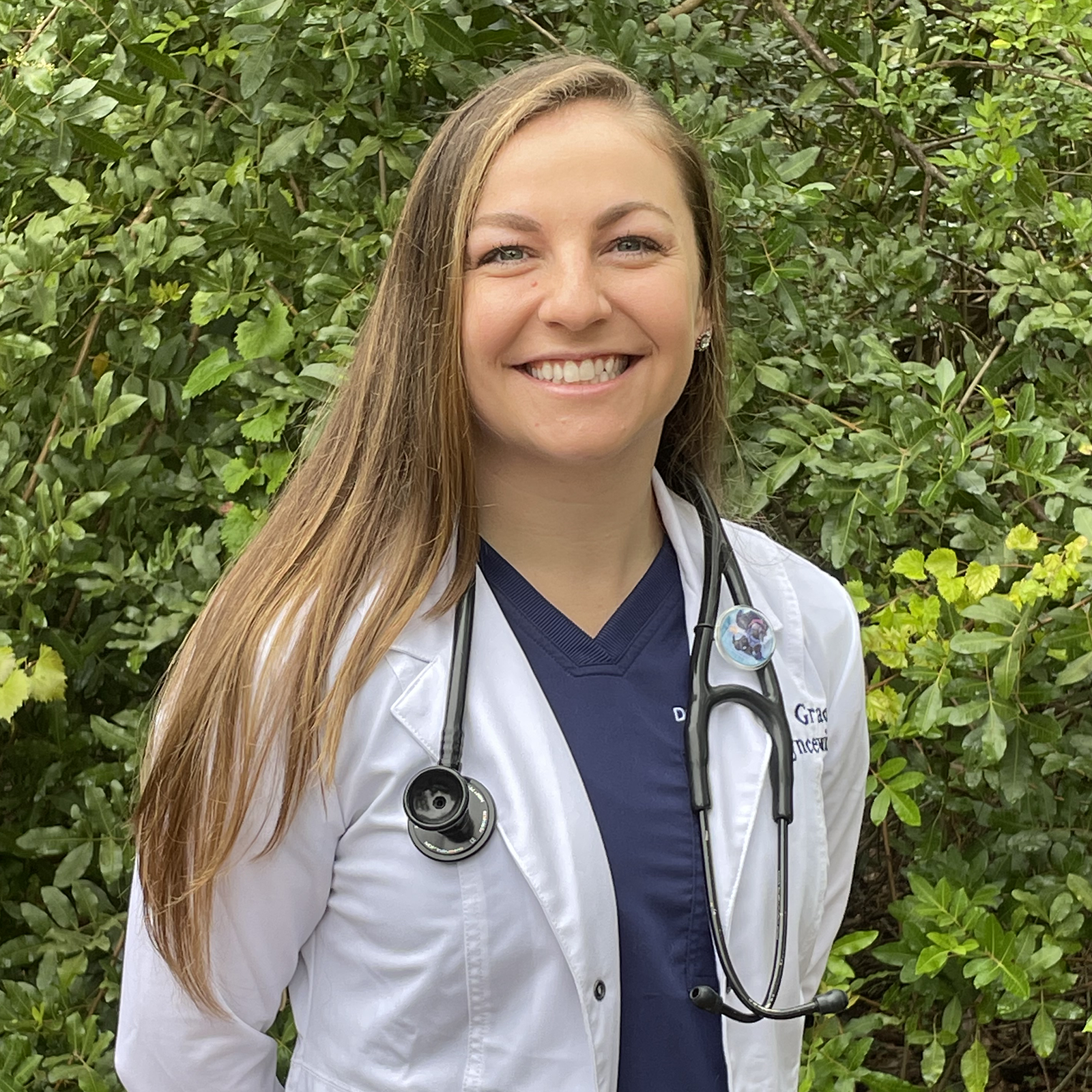 Dr. Grace Gryncewicz
Dr. Grace Gryncewicz, otherwise known as "Dr. G," received her Bachelor of Science degree from Florida Southern College in 2015 (Go Mocs!!) She then completed her Doctor of Veterinary Medicine at Ross University, followed by a clinical year at the University of Florida in 2019.
Dr. G appreciates the variety within the field of veterinary medicine, but her passion is preventative care. She also has an interest in dentistry, dermatology, and enjoys the challenge of internal medicine. Dr. G's favorite part of being a general practitioner is creating genuine relationships with her patients and their family members.
While living on the beautiful island of St. Kitts for veterinary school, Dr G rescued her best friend, the island pup Scout. Once she finished veterinary school, she married her high school sweetheart, and both are Pinellas County locals. In her free time, she loves soaking up the Florida sunshine, whether on the water or on land, and exploring local areas. Otherwise, you can find her listening to music, cooking, reading, or spending time with family and friends. She loves the adventure of trying new things!
Dr. G is excited to continue building bonds with patients and their families and provide the genuine care your pets deserve. She will always welcome you with a big smile and a caring heart.