Petly Wellness Plans
We help your pet live longer through affordable preventative care. Our plans don't just treat illness, they eliminate problems before they happen by paying close attention to details such as vaccinations, dental hygiene and nutrition. Pet Wellness plans also assist busy pet parents by notifying them of upcoming appointments, so you never have to worry about missing an important checkup or vaccine.
What are Petly Wellness Plans?
Petly Wellness Plans save money on the preventative healthcare that you were already planning to give to your other family member.
Recommended Preventative Healthcare Services together in one plan.
12 Affordable monthly payments.
Never pay full price for an Exam, only a $25 Co-Pay!
What is included?

A $25 Exam Co-Pay on Scheduled Exams
All Necessary Vaccines
Free Nail Trims
Discounts on most in-hospital services not covered by the plan
LEARN MORE ABOUT:
Adult Canine & Feline Wellness Plans
Dogs and cats grow older much faster than people – on average, they age 6 to 10 years for every year we age. As their body changes with age, the medical and nutritional needs change as well.
Our Petly Adult Wellness Plans helps you keep up with your pet's changing health care needs – monitoring vital organ functions, detecting early signs of potential problems such as arthritis, and giving you every opportunity to help keep your pet as healthy and happy as possible in its prime of life.
Below are the services that come standard with each Wellness Plan. Call us now at 813-563-4731 to setup a wellness plan for your pet!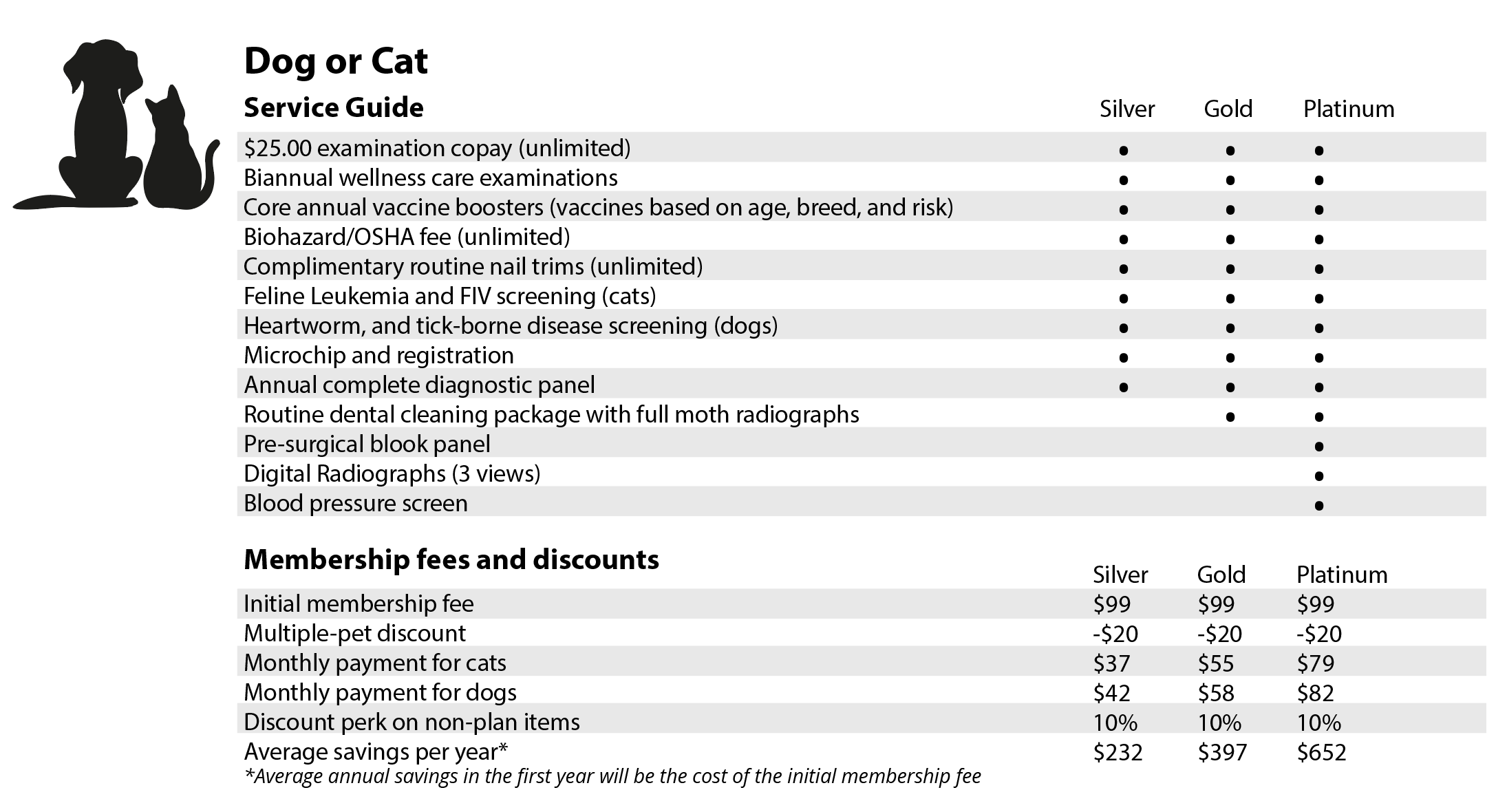 If you have any questions, contact us at 813-814-1814.
Puppy & Kitten Wellness Plans
Puppies:
The first year of your puppy's life is critical to his or her health. This is the time when puppies need the most veterinary care.
Petly Puppy Wellness Plans provide all the necessary examinations and procedures at the appropriate time, giving you peace of mind and your puppy the healthiest possible start in life.
You should enroll your puppy as early as possible, from 5 months or younger.
Kittens:
Your kitten inherits a natural immunity from his or her mother that protects it at birth, but it begins wearing off at six weeks of age.
At that point, your kitten must depend on you to make sure that he or she continues to grow into a strong and healthy cat.
Petly Kitten Wellness Plans help you do just that, providing a new source of protection for your kitten from contagious disease, parasitic infection and also providing significant savings for you on neutering or spaying. For maximum protection, we recommend you enroll your kittens at 5 months or younger.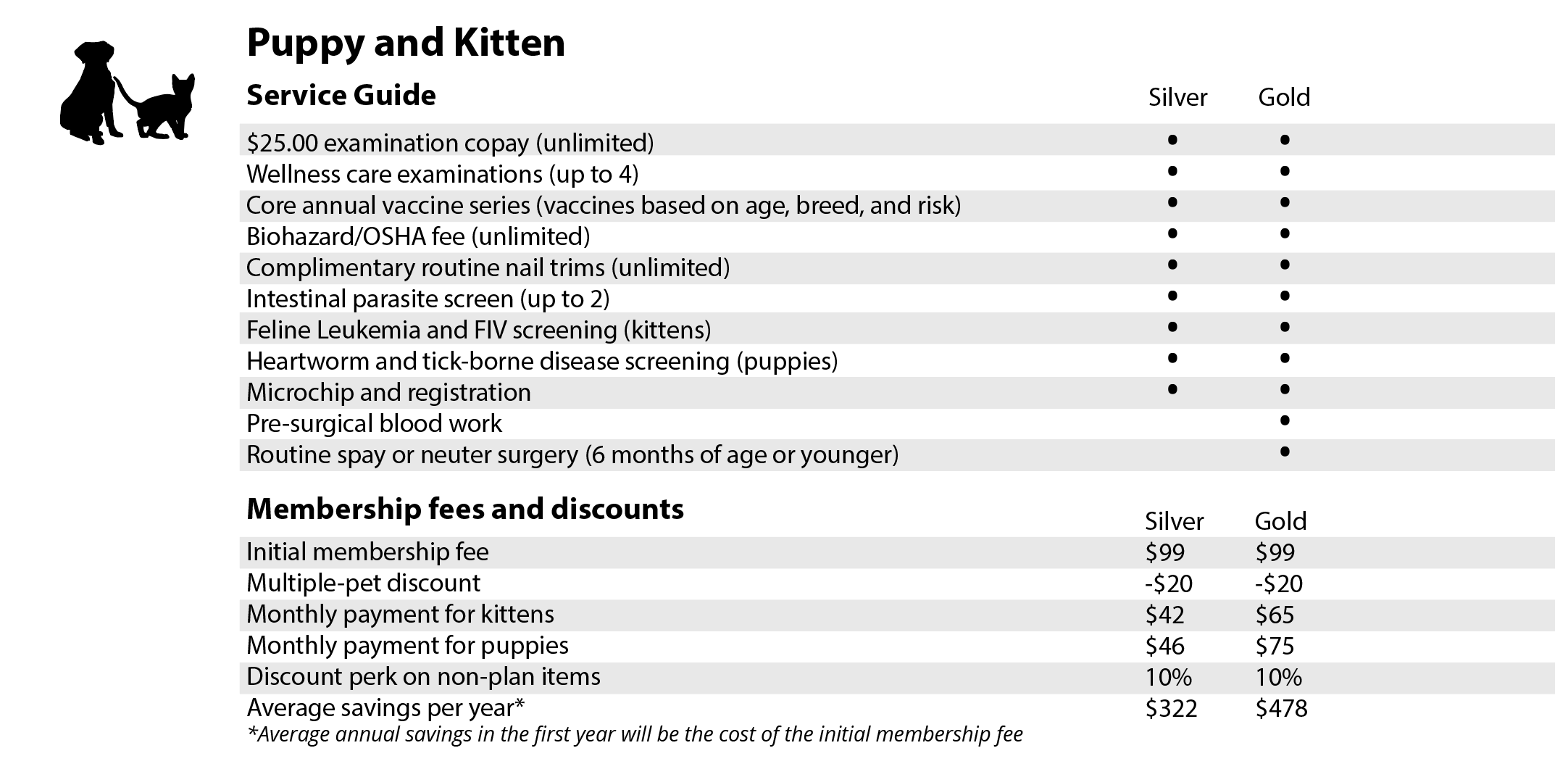 If you have any questions, contact us at 813-814-1814.