Pets Make Our Lives Better… Let's Return the Favor
CountryChase Veterinary partners with you to keep your furry family happy & healthy. Our Tampa veterinarians have served the community since 1998.

Pets Make Our Lives Better… Let's Return the Favor
CountryChase Veterinary partners with you to keep your furry family happy & healthy. Our Tampa veterinarians have served the community since 1998.

Pets Make Our Lives Better… Let's Return the Favor
CountryChase Veterinary partners with you to keep your furry family happy & healthy. Our Tampa veterinarians have served the community since 1998.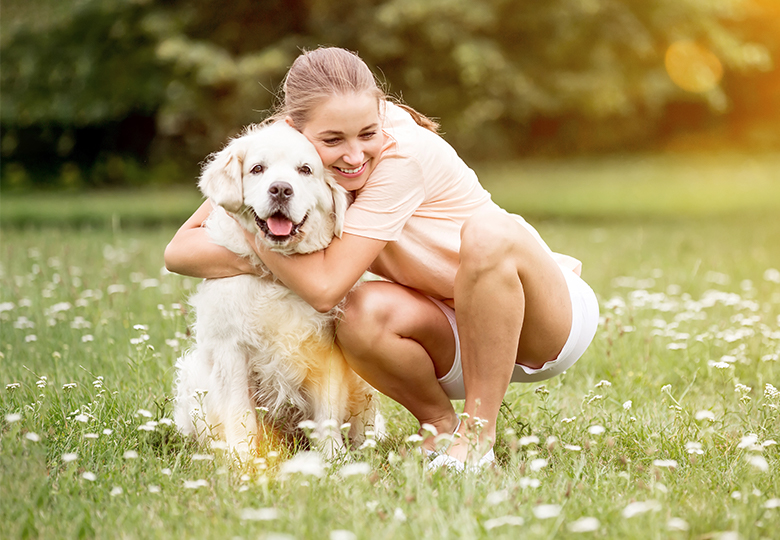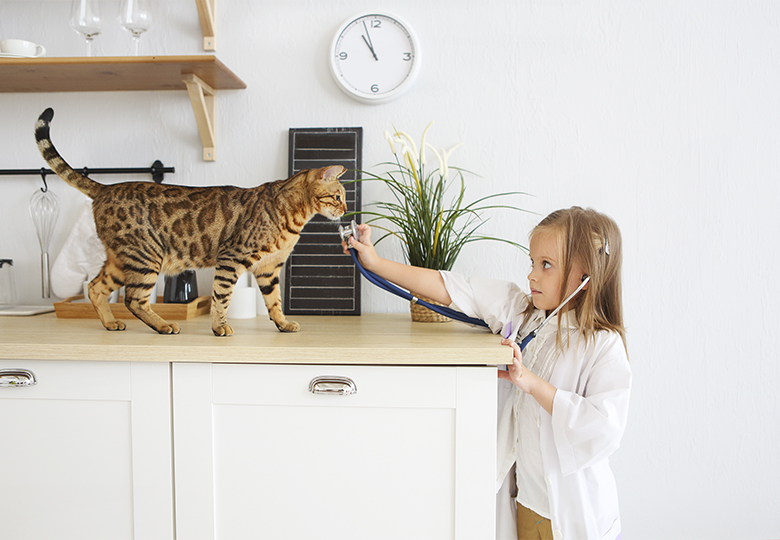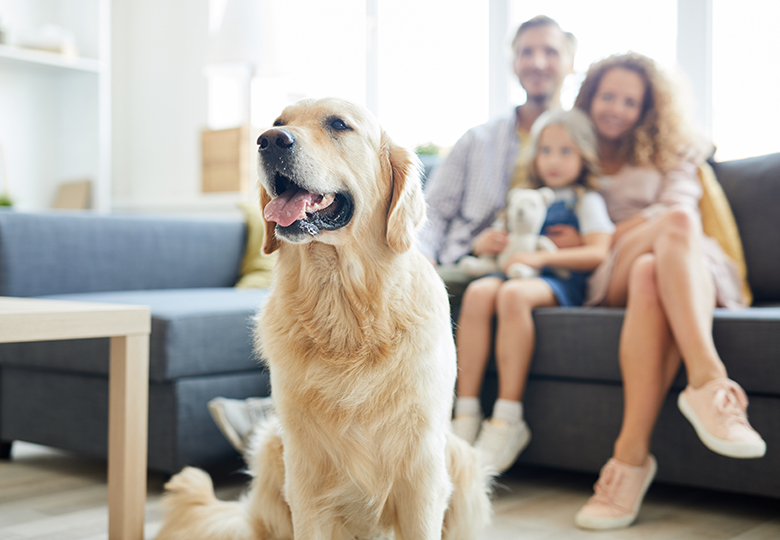 At CountryChase Veterinary, caring for pets is our passion
Here, we treat pets like family. We understand how important your companion is to you — because they're there for you through the thick and thin of life, with a wagging tail or a happy purr, and unconditional love. Our goal is to be your partner in taking care of your pet's physical and mental wellbeing, so you can enjoy many happy years together. So, whether your pet needs a checkup with a doctor… a caring team and top-notch medical treatments when they're ill… or, some advice on the best food for them or how to care for them at home — we're here for you! At CountryChase, we see dogs and cats. And, we'll strive to make their visit a comfortable and positive experience. Come in and get to know us, and see why both you and your pet will love coming here!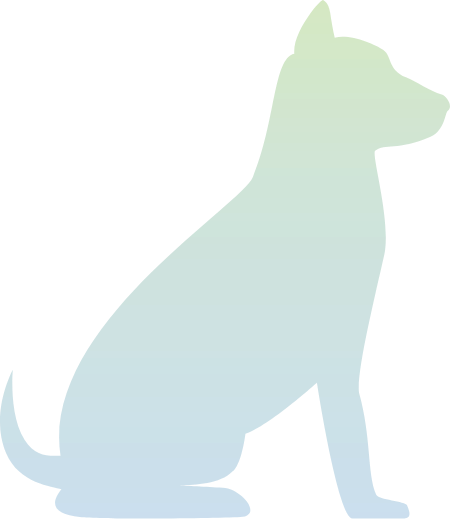 Meet Our Veterinarians
Dr. Dawn Dateno

Dr. Dawn Dateno is a 2006 graduate of the University of Pennsylvania School of Veterinary Medicine. Veterinary medicine is her second career as she was an officer in the US Navy with 11 years active duty and 10 years in the reserves. She has traveled all over the world with the Navy and retired as a CDR (O-5).

She and her family relocated to the area from Raleigh, North Carolina, approximately 8 years ago. Her professional interests include preventative medicine (she enjoys educating owners about how to best care for their pets), dermatology, and surgery, including dentistry.

Dr. Dateno lives in the Tampa area and enjoys spending her spare time with family and friends, at the beach, traveling, biking, kayaking and most outdoor activities. She currently shares her home with two dogs and three cats, and occasionally rehabilitates raccoons and opossums.

Read More

Dr. Grace Gryncewicz

Dr. Grace Gryncewicz, otherwise known as "Dr. G," received her Bachelor of Science degree from Florida Southern College in 2015 (Go Mocs!!) She then completed her Doctor of Veterinary Medicine at Ross University, followed by a clinical year at the University of Florida in 2019.

Dr. G appreciates the variety within the field of veterinary medicine, but her passion is preventative care. She also has an interest in dentistry, dermatology, and enjoys the challenge of internal medicine. Dr. G's favorite part of being a general practitioner is creating genuine relationships with her patients and their family members.

While living on the beautiful island of St. Kitts for veterinary school, Dr G rescued her best friend, the island pup Scout. Once she finished veterinary school, she married her high school sweetheart, and both are Pinellas County locals. In her free time, she loves soaking up the Florida sunshine, whether on the water or on land, and exploring local areas. Otherwise, you can find her listening to music, cooking, reading, or spending time with family and friends. She loves the adventure of trying new things!

Dr. G is excited to continue building bonds with patients and their families and provide the genuine care your pets deserve. She will always welcome you with a big smile and a caring heart.

Read More

Dr. Jordan Riha

Dr. Jordan Riha is an Ohio native and received her Bachelor of Science degree from Otterbein University. She then went on to complete her Doctor of Veterinary Medicine at The Ohio State University and graduated in 2023.

Dr. Riha is passionate about all aspects of veterinary medicine, and particularly enjoys dermatology, neurology, cardiology, and feline medicine. Dr. Riha's favorite part about being a veterinarian is strengthening the bond between animals and their families. Seeing how an animal can impact a family in such a positive light is always rewarding.

While Dr. Riha is new to the Tampa area, she will always be an avid Cleveland Browns and Ohio State Buckeyes fan. When not at the office, you can find Dr. Riha enjoying time with her family, which includes her boyfriend Christian and favorite feline companion, Vegas. She is also a Disney fan, and could discuss Walt Disney World for hours. She is always open to exploring new restaurants, beaches, and Tampa sites.

Dr. Riha is excited to progress as a veterinarian and keep up to date with the latest diagnostics and treatments as veterinary medicine is an ever-changing field. She is excited to welcome you and your family members with open arms to CountryChase!

Read More
Our Services
We offer a full range of services — including preventive care, diagnostic tests, surgeries, treatments for illness or pain, consultations for behavior or nutrition, and more — for your pet's well-being. When they're ill, we'll help get them feeling better quickly. And, we offer personalized preventive care, to help keep them healthy in the first place.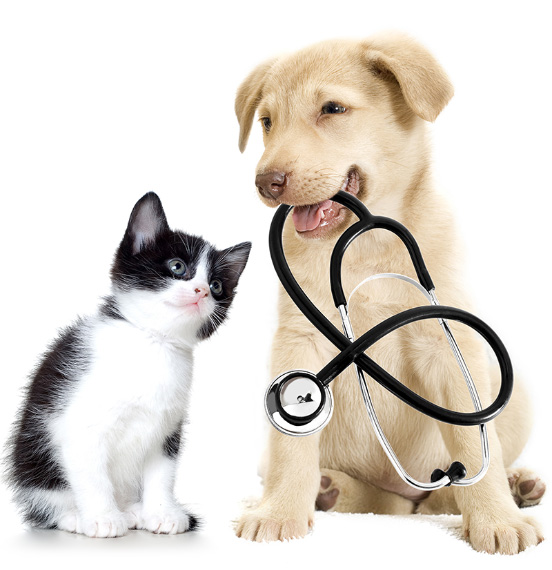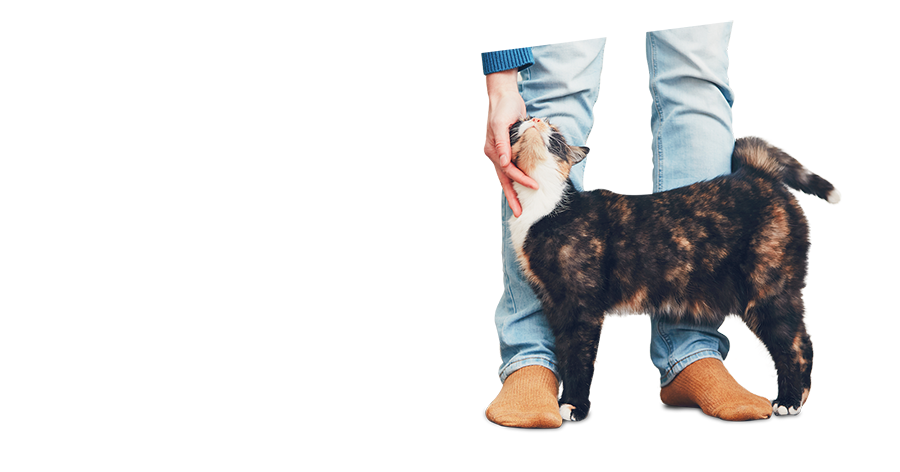 Happy Pet Parents
Dr. Borecky and Dr. Ierace, as well as the staff at CCV, were amazing with my 9 year old Yorkshire Terrier while visiting the area. He was in horrible pain upon arriving at CCV. Their diagnosis and treatment quickly turned him back around to his playful, happy self. Country Chase would truly be our veterinary family if we lived here!

The entire staff is caring, professional and excellent at communication. Although we have been going to CCV since our Standard Poodles were pups, this is the first time we've seen Dr Borecky he was thorough and knowledgeable, not only in general, but also about our particular breed. Outstanding!

It is hard to find one word or one reason. The atmosphere there is so welcoming. The care my cats have received has been excellent. The vets there don't have to tell you they care deeply for your pet: it shows big time. The vets are very professional and explain their procedures clearly. I won't take my sweet cats anywhere else.

All of the staff are friendly. The front desk is run better than any veterinary office I have been to.  The vets and techs are great. They don't just try to sell you a lot of services and tests which aren't necessarily needed. They are all obviously pet lovers which remarkably, doesn't seem to be the case at every veterinary office. I like everything about the place.